Contact us to become an employer partner!
New Jersey county vocational-technical schools thrive thanks to the support of business leaders, local employers, community partners, and labor unions that advise our schools and hire students and graduates.
Thousands of business partners throughout the state serve as mentors, classroom lecturers, and employers. Schools also rely on professionals to serve as advisory board members to help design and update curricula and offer advice on training and equipment needed to to stay aligned with current industry standards.
Several New Jersey labor unions are actively involved with our schools to create pathways to paid apprenticeships.
They all commit their time, talent, and resources to helping schools prepare highly-skilled graduates for the future workforce. Employers give the schools and their students so much, but they find there is a return on their investment in this next generation; today's CTE students are tomorrow's skilled employees who will join their teams. Some professionals feel so strongly about helping that they become CTE teachers.
Our Employer Partners
Meet some of the companies, small businesses, government agencies, and unions already working with our schools.
Corporations
Atlantic City Electric
BMW of North America
Festo Didactic
Holtec International
Honeywell Corporation
Jaguar Land Rover of North America
Lockheed Martin
Mercedes Benz USA
Novo Nordisk Pharmaceutical
Panasonic Corporation of North America
PNC Investments
Prudential Financial
PSEG
Radwell International
ShopRite
South Jersey Gas
State Farm Insurance
Stryker Orthopaedics
TD Bank
Wakefern Food Corporation
Whole Foods
Businesses
Atlantic Health
Bridgewater Motorworks
Chez Alice Catering Company
Clover Hill Animal Hospital
Columbia Bank
Dawn Food Products
DePasquale Salon Systems
Dialogic, Inc.
Duke Farms
Eastern Millwork
Fiddler's Elbow Country Club
George Street Playhouse
Hackensack University Medical Center
Inspira Health Network
J2n Architecture
JFK Medical Center
Joseph Jingoli & Son, Inc.
Lawrence Toyota
Lexus of Cherry Hill
Lowe's Home Improvement Center (Mantua)
McCarter Theater
McGuire Chevrolet
Morgan Advanced Materials
Mutual Aid Emergency Services
PBurg Auto Repair
Pennsville National Bank
Perona Farms
Playwright's Theater
Sax Macy Fromm
Sheraton Eatontown Hotel
Sodexo
Sterling Medical Devices
Stout's Transportation
STS Tire and Auto
Symphony Printing
Team Nissan of Vineland
Government Agencies and Associations
Camden County Board of Social Services
Camden County Workforce Development Board
Cape May County Beach Plum Association
Cape May County Board of Agriculture
Flemington Rotary
Hudson River Apiary Society
Junior Achievement of NJ
Mercer County Workforce Investment Board
Monmouth County Parks System
Morris County Chamber of Commerce
New Jersey Business and Industry Association (NJBIA)
New Jersey Dental Assistants Association
New Jersey Manufacturing Extension Program (NJMEP)
New Jersey Youth Corps
NJ Division of Fish and Wildlife
Ocean County Fire and First Aid Training Center
Princeton Plasma Physics Lab
Port Authority of New York and New Jersey
Raritan Township Police Department
Somerset County Parks Commission
Somerset County Sheriff's Office
Labor Unions
LiUNA NJ
International Brotherhood of Electrical Workers (IBEW)
New Jersey Regional Council of Carpenters
New Jersey State Building and Construction Trades Council
Utility Workers Union of America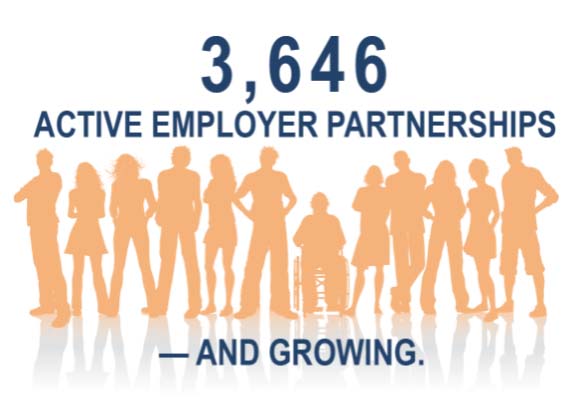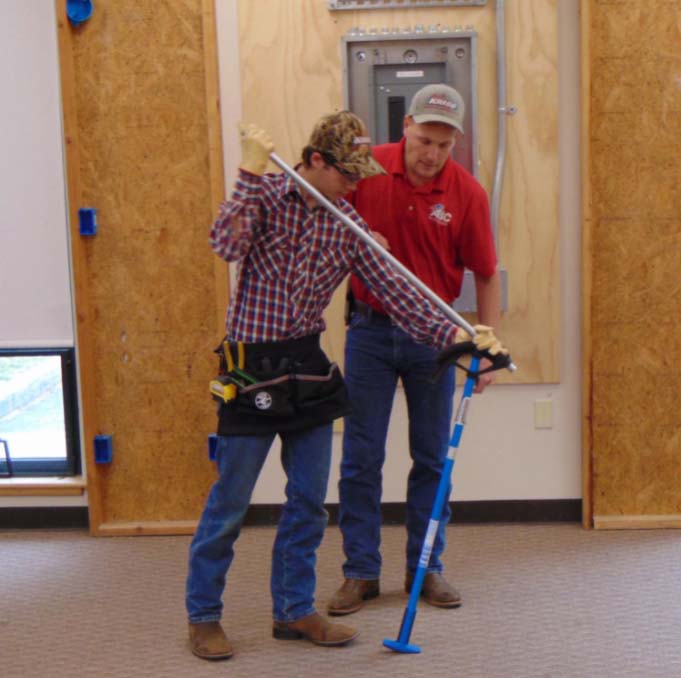 The most important thing I've done since starting my business is working with my county vocational-technical school. These students are the future of our trade. Every year, it gets harder and harder to find qualified workers. We're already in a shortage. I can't imagine what it's going to be like in 10 years.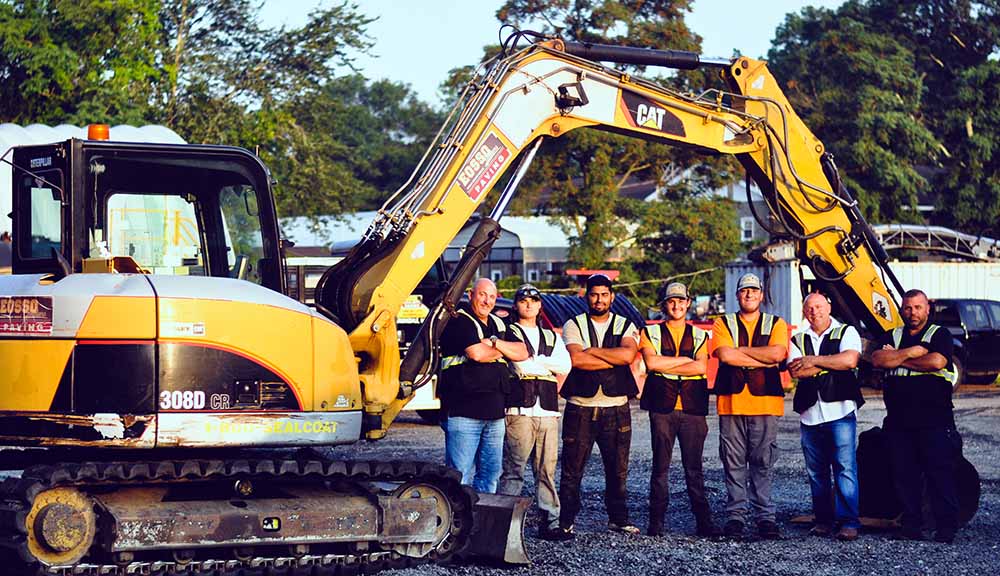 Eosso Brothers Paving Working with Students
Business partners in every industry help spark students' interest in a field and set them on a path toward career success. Eosso Brothers Paving is an employer partner proud to do just that and be part of a Trade Revolution.
(Photo Caption) Ocean County Vocational Technical School (OCVTS) students who completed the first of a two-year Heavy Equipment Operator program (HEOP) extended their learning through the summer at Eosso Brothers Paving. Pictured from left to right are Thomas Eosso, vice president and chief estimator; Ryan DiStefano, Josten Hernandez, Stryder Rabender, and Benjamin Brenner, all OCVTS HEOP students; Anthony Eosso, trainer and estimator; and Gary Eosso, president and project manager.