The hospitality industry is big business in New Jersey, where tourists pump more than $46 billion into the state's economy each year (2019 data, NJ Division of Tourism and Travel). Bars and restaurants account for more than two-thirds of employment in the industry. The leisure and hospitality sector of our state's economy employs over 11% of all private sector workers, and following a short-term decline, leisure and hospitality jobs across the nation are expected to rebound with above-average growth. (BLS projections 2020-2030).
NJ county vocational-technical schools prepare high school and adult students for culinary and hospitality careers. Students hone their skills in professionally-equipped kitchens, where they learn about all aspects of the industry, including food safety, global cuisines, nutrition, and management. Many of the schools operate their own student-run restaurants, which are open to the public.
Industry partners, including restaurants, hotels, food retailers, and caterers, enable students to gain work-based learning experiences to enhance their culinary training. Many graduates go on to prestigious culinary colleges and other post-secondary training, or straight into the workforce to contribute to the state's thriving restaurant and hotel scene.
Why Culinary Arts and Hospitality?
New Jersey is a destination for tourists seeking out its beaches and business travelers staying over and dining out
Employs more than 14 million people nationwide
Contributes $635 billion to U.S. GDP
Expected to add more than 2.3 million new jobs by 2030
Hourly earnings in the restaurant sector rising at more than double the overall private sector
Leadership positions pay well above national median wage
Take a closer look at Culinary: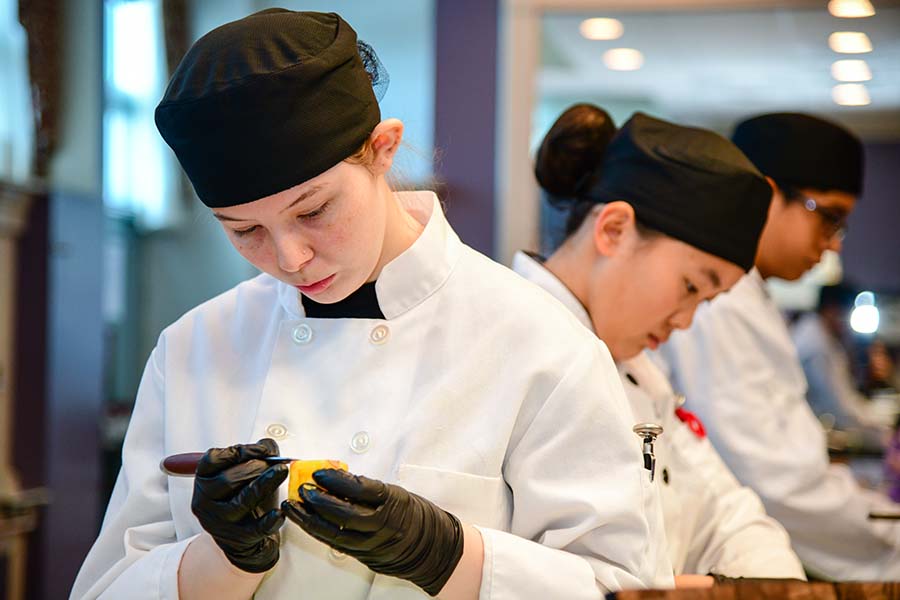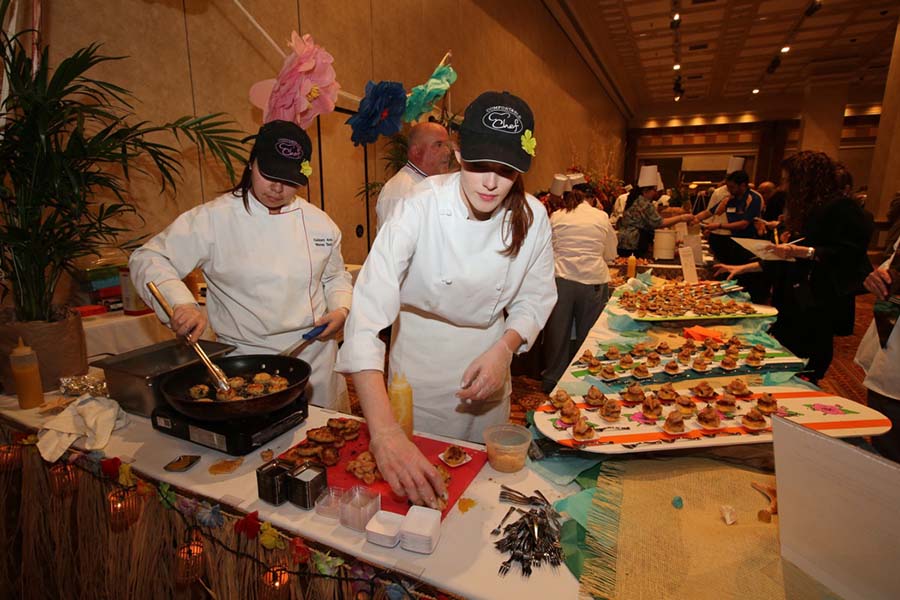 Career pathways in this area include:
Convention services manager
For Students And Parents:
To see what culinary arts and hospitality programs your county vocational-technical school offers, find your school.
For Adult Students:
To find culinary arts and hospitality programs at county vocational-technical schools near you, use the "Find Adult Career Programs" tool.
For More Information About Careers In Culinary Arts and Hospitality: