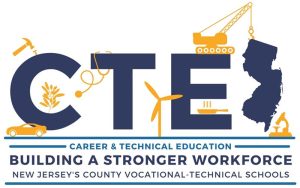 Read this article as it originally appeared in NJBIZ Sept. 10, 2021.
County vocational-technical high school districts and county colleges can apply for $75.6 million in additional funding to bolster their career and technical education offerings.
Gov. Phil Murphy announced the additional funding Sept. 10. The grants are supported by $500 million in bonds authorized by the Securing Our Children's Future Bond Act, approved by New Jersey voters in November 2018.
Of the $500 million authorized in the Bond Act, $275 million was allocated for CTE expansion grants in county vocational-technical school districts and $50 million to county colleges. The remaining funds were to be used for security projects and water infrastructure in K-12 schools.
"Making these additional funds available is part of our Administration's key priorities to ensure more New Jerseyans have equitable access to high-paying, in-demand careers that will fuel our innovation economy now and through our pandemic recovery," Murphy said in a prepared statement.
The first round of Bond Act CTE grants was announced in July. The New Jersey Department of Education awarded $222.9 million to county vocational school districts, and the Office of Secretary of Higher Education awarded $26.5 million to county colleges.
For the second round of applications, approximately $52.1 million in grant funding administered by the DOE will be available to county vocational-technical high schools, and $23.5 million administered by the OSHE will be available to county colleges.
"The career and technical education programs we're establishing today will provide greater options for students tomorrow," said Angelica Allen-McMillian, acting commissioner of education. "These programs will provide the skills that young people need to thrive in today's global economy."
The Bond Act allocations for county vocational school districts will fund renovations and new construction to increase student capacity in high-demand programs; and for county colleges, the funds will be used to construct or expand classrooms, laboratories, libraries, computer facilities, and other academic structures to increase CTE program capacity.
County vocational-technical school districts and county colleges have until Feb. 14, 2022 to apply for the grants.