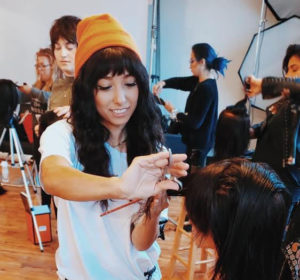 During Career and Technical Education Month in February, the New Jersey Council on County Vocational Technical Schools is highlighting successful graduates of the county's 21 vocational technical schools.
Alyssa Hoeni of Sparta graduated in 2014 from Sussex County Technical High School's cosmetology program.
Today, she owns her own salon, Hair Flow Studio.
"Attending a CTE school was the first step I took towards understanding and achieving my definition of freedom," Hoeni said. "It taught me accountability for the reason that the amount of work that you put into a trade directly translates to the reward you obtain-something to be considered especially given today's economy.
"Attending Sussex Tech also allowed me to gain real world experience, along with a solid foundation of field theory that catalyzed a successful and early start to my career. I stand where I am now, a business owner at the age of 23, because of the opportunities that trade school made possible."