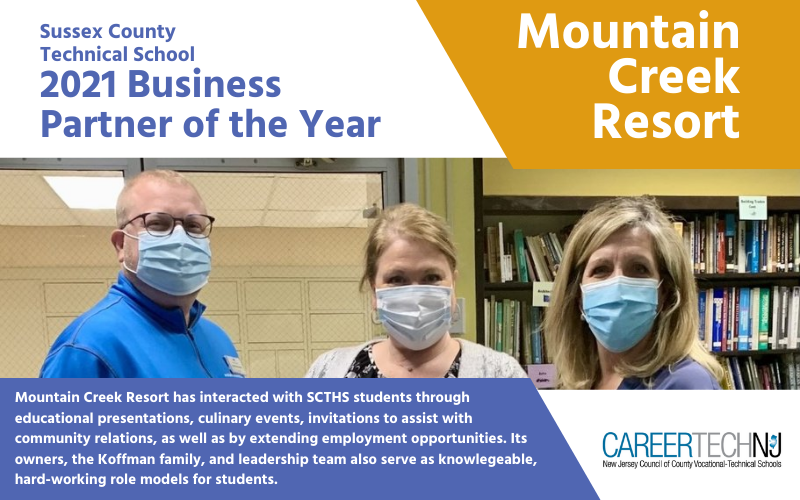 Sussex County Technical High School has named Mountain Creek Resort and its owners, the Koffman family, as the 2021 Business Partner of the Year. Since 1965, the four-season resort has been a Sussex County landmark. The Koffman family purchased the resort a few years ago. The family's connection with the resort's history, and the understanding of what the resort means to the area, is ushering a new era of development, improvement and expansion to Vernon Valley and the resort. The family has committed to developing strong community partnerships, which has included support of SCTHS.
Mountain Creek Resort has interacted with SCTHS students through educational presentations, culinary events, invitations to participate in community relations by serving residents and guests in a variety of ways, as well as by extending employment opportunities.
Mountain Creek's commitment to providing a welcoming experience to families, partnered with community commitment and support, make the resort an excellent partner for SCTHS. Its owners and leadership team also serve as role models for students interested in any aspect of the hospitality industry, especially culinary arts.