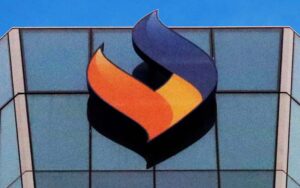 Atlantic County Institute of Technology honored Dave Robbins, senior vice president of South Jersey Industries, as its 2020 Business Partner of the Year.
The award is given annually to a county vocational-technical school business partner for outstanding contributions to career and technical education. Business partners play a variety of roles, including serving on county vocational-technical school program advisory boards, offering opportunities for students to gain valuable work experience, donating equipment, or serving as mentors and role models for students.
"Under Dave's leadership, South Jersey Industries for the last five years has consistently worked in partnership with ACIT to explore post-secondary opportunities for students in all career and technical fields with specific attention to students currently studying the building trades, computer-aided drafting and design, information technology, aviation, and engineering, math and science," said Superintendent Dr. Philip J. Guenther.
In collaboration with their subsidiaries, South Jersey Industries has organized bi-yearly assemblies for district students complete with national motivation speaker Charles Wilson, hands-on demonstrations by employees in the field, and question and answer sessions with a diversified panel of industry professionals poised to relay the ample benefits of a career within their field.
"Whether as a drone pilot working in the field, a lineman high atop the asphalt, or a computer coder or engineer working behind the scenes, South Jersey Industries' mission is clear: to assist students in reaching their fullest potential and to understand the growth opportunities that exist in innovative utilities," Guenther said.
Students worked on-site at the Atlantic City campus until the coronavirus closure and anticipate returning in the near future.