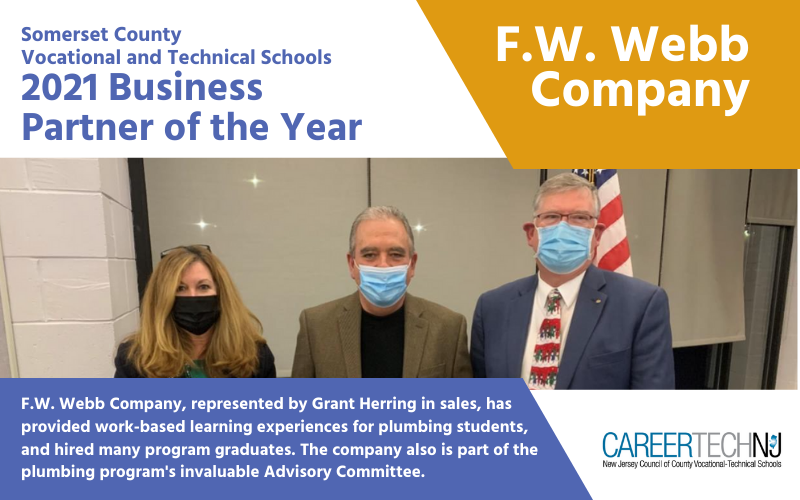 F.W. Webb Company is the Somerset County Vocational & Technical School District's 2021 Business Partner of the Year. Grant Herring, a sales representative with the company, was singled out for his involvement, commitment, contributions and generous donations to the district's plumbing program.
Over the past nine years, Herring and others from F.W. Webb Company have played active roles as members of the plumbing program's Advisory Committee.
The company has provided work-based learning experiences for Somerset County Vocational & Technical High School students, and hired many program graduates. "Mr. Herring also offers valuable product information and other potential employee contacts for students," said SCVTHS Plumbing Instructor Robert Setlock.
F. W. Webb Company also has generously donated, year after year, to the district's SkillsUSA Golf Classic to further support career and technical education for county students.