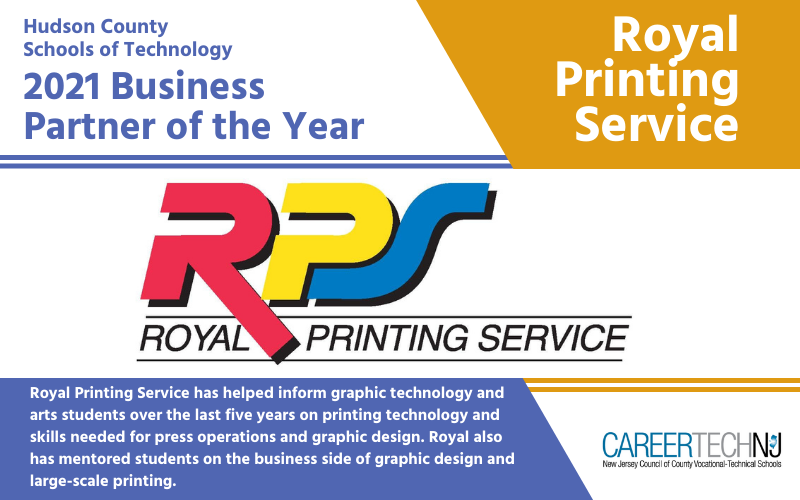 Hudson County Schools of Technology selected Royal Printing Service as its 2021 Business Partner of the Year for enhancing the district's career and technology education programming through work-based learning opportunities and in-house mentorship of students.
The district's graphic technology and arts students have benefitted from the company's guidance over the last five years on printing technology and skills needed for press operations and graphic design. Royal has allowed students to oversee work it completes for the district, including printing literature and large-scale signage. Students are invited to see the entire process, from the design and printing phase to final production and installation/distribution.
Royal also has mentored students on the business side of graphic design and large-scale printing, sharing important insights that will help the students in their future careers.