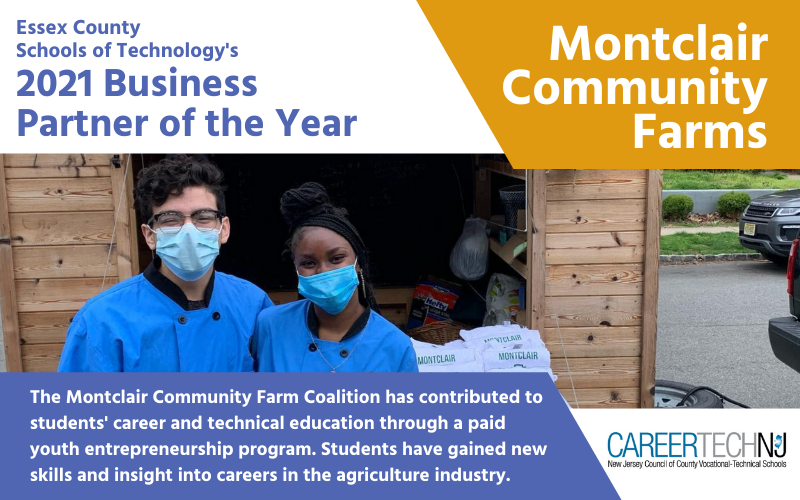 The Essex County Schools of Technology named Montclair Community Farms as the 2021 Business Partner of the Year. Through the Montclair Community Farms Coalition, a collaborative network of organizations committed to furthering the mission of the Montclair Community Farms, students from Donald M. Payne, Sr. School of Technology and West Caldwell Tech participated in a paid youth entrepreneurship program. This entrepreneurship program is one way the nonprofit works toward its mission to both engage and educate through urban farming, affordable food access and healthy living.
Participating students acquired both agricultural and entrepreneurial skills. They worked 12 to 16 hours per week, learning how to grow their own herbs, lettuces and other crops. They explored using a hydroponics system for growing and determined the nutritional value of what they grew. Once they harvested the herbs and produce, the students then created their own products to market and sell.
The students also engaged in workshops at a Montclair Community Farms Coalition partner, Montclair Bread Company. That was a real treat in terms of the added knowledge they gained and the goodies they got to try fresh out of the oven!
They were paid for the entrepreneurship program through the Newark One-Stop program.