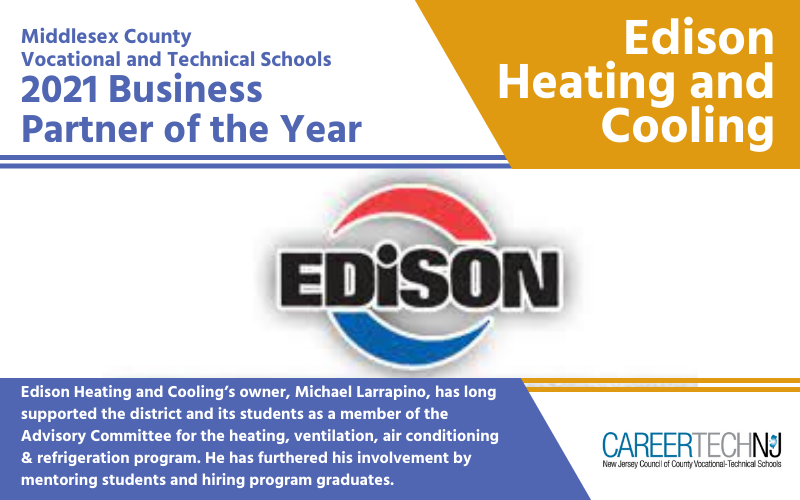 Edison Heating and Cooling is Middlesex County Vocational and Technical Schools' 2021 Business Partner of the Year. Owner Michael Larrapino has long supported the district and its students as a member of the Advisory Committee for the heating, ventilation, air conditioning & refrigeration program. He has furthered his involvement by mentoring students and hiring program graduates.
MCVTS students have worked with Edison Heating and Cooling in the Cooperative Education program and have appreciated Larrapino's insights and the company's support in transitioning from school to work. Students' experiences at Edison Heating and Cooling have shown them the care and warmth of a family business, as well as the sophistication and expectations of large-scale employers.
Edison Heating and Cooling, which serves both residential and commercial accounts, also has generously donated supplies and equipment to enhance student learning, enabling them to be at the forefront of new heating and cooling technology and techniques.