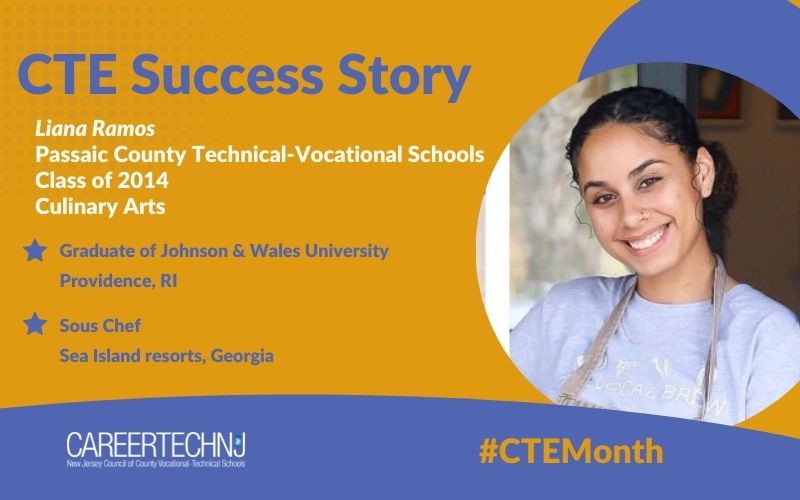 After graduating from Passaic County Technical Institute (PCTI) in 2014, Liana Ramos pursued a culinary career. She had the advantage of a focused high school education, which gave her time in the kitchen to become experienced and confident in a high-pressure setting.
The culinary arts program at PCTI is a comprehensive program that teaches students to master the knowledge and skills necessary to succeed in the culinary field. Students are exposed to the pace and rigor of a restaurant kitchen as they learn proper knife skills, garnishing techniques, ingredient pairing, food safety/sanitation, and time/business management skills.
"I can tell you that all of my teachers in the culinary arts program at PCTI taught me so much about this field and the skills needed to succeed in it," said Ramos. "I thank them for helping me become the chef I am today."
Ramos continued her culinary arts education at Johnson & Wales University in Providence, RI, and is now working as a sous chef at the highly rated Sea Island resorts off the coast of Georgia.
Throughout Career and Technical Education Month in February, the New Jersey Council of County Vocational-Technical Schools showcases how CTE works by sharing success stories from alumni of the 21 county vocational-technical schools.